Reading Philippians as an Ancient Prison Letter with Dr. Ryan Schellenberg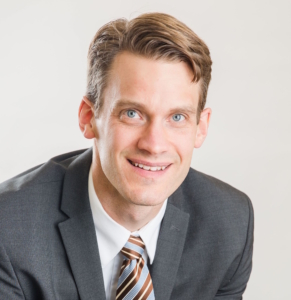 Reading Philippians as an Ancient Prison Letter with Dr. Ryan Schellenberg
Thursday, June 23 at 7:00 pm
Paul wrote his letter to the Philippians while incarcerated in a Roman prison. During this workshop, we will explore three related questions: Why was Paul locked up? How is his experience of imprisonment reflected in his letter? And how might the prison experiences of Paul and other early Christians shape the modern church's response to the current crisis of mass incarceration?
This workshop will take place in the Dixon Lounge at Worthington UMC. To register and receive readings for the workshop, email Pastor Dom at dominic@worthingtonumc.com or fill out this form: https://forms.gle/HCw7BoA7WJnVYeXbA
Ryan Schellenberg is Associate Professor of New Testament in the Dunn Chair of Biblical Studies at Methodist Theological School in Ohio. His most recent book, Abject Joy: Paul, Prison, and the Art of Making Do (Oxford University Press, 2021), is a reading of Philippians that locates Paul's letter in its ancient prison context.
https://z1n178.p3cdn2.secureserver.net/wp-content/uploads/2018/02/wumc-logo-190x88.png
0
0
Jessica Sapp
https://z1n178.p3cdn2.secureserver.net/wp-content/uploads/2018/02/wumc-logo-190x88.png
Jessica Sapp
2022-06-07 16:00:30
2022-06-07 16:02:48
Reading Philippians as an Ancient Prison Letter with Dr. Ryan Schellenberg